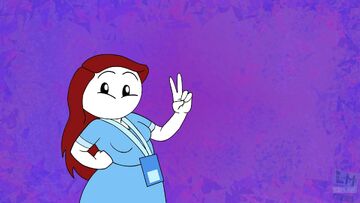 VidCon Red is a personal tradition Rebecca Parham has created for her trips to VidCon. This tradition started in 2015 in which she had her first trip to VidCon. In addition, her red hair appears at all VidCon recaps along with a couple other videos like Over the Moon.
Appearance modification
VidCon Red is basically a tradition of Rebecca's own hair in which she dyes it red instead of keeping her natural brunette hair color. This was explained in Ruining Your Favorite YouTubers.
Purpose
The reason why she attempts this is because so that she can have a more memorable look and so that people can recognize her more easily at VidCon.